Why Should You
Have a Website?
At the era of information and knowledge society, where the transmutations are confusing, it is necessary that organizations, whatever their standard, have their own website. This insofar as the fabric is from now on the place, of search for products and services. In the same way, the existence of websites makes it possible for companies to keep an eye on their competitors' activities, and thus to remain competitive and ensure its perpetuation. Moreover, the website is the perfect device to communicate and retain the real customers and a mechanism to transform those potential into obvious purchasers and thus to increase your average of customers.
Thus the website is set to be an unavoidable space to speak about it's company, to put itself forward, and TO SELL! Keeping in mind that the website is the best tool to be efficiently noticed on the web.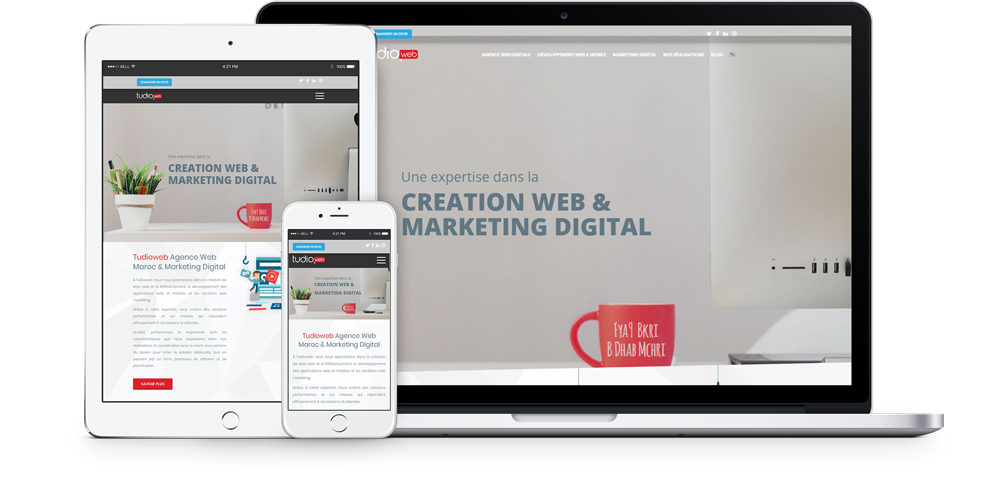 The mobile market is in perpetual evolution, and your customers are increasingly mobile! Whether it's checked from their Smartphones or tablets, thanks to websites with responsive design, your customers will be able visualize your Website as consulted on a computer!
One Size
Does NOT

Fit All!
This is why every web development project we undertake is tailor-made and unique – structured to suit you and your business. Our account coordinators and web developers come from all corners of the business world, which puts us in the ideal position to advise and guide the development of your website. Whether you have an existing site already up and running and need extra functionality or want to build a faultless new website from scratch, we have the tools you need to meet your potential online.
From full eCommerce solutions like Magento, to information sites on popular platforms like WordPress and Drupal, we can develop a custom solution to fit your exact needs. Our cost-effective solutions are created to perform optimally.
Our agency has worked with clients from a variety of industries, to develop professional websites that add value to their businesses. Our bespoke templates ensure that your site stands out from the rest.